Have you been listening to the Red Hot Chili Peppers too much? Or looking to walk the Hollywood Walk of Fame? Then you might be looking at California as your next car living destination. While it's worth the trip. Not everyone there is welcoming to the lifestyle.
Why living in your car is growing in California.
California is the third most expensive state in the US. So expensive in fact, the middle class is struggling there. The average price of a home is 788,000 dollars.That's up almost 15% in one year. And renting? You'll have to sell a kidney for a shoebox to live in:
The average rent in California is $1,726 . Now you're probably thinking " that isn't so bad". But that's for a STUDIO apartment. And most likely in the undesirable areas. Whereas San Francisco rent is over $2,600. These prices create situations where people spend close to 30% of their income on rent.
Is it legal to live in your car in California?
This housing market has pushed both the financially desperate and financially smart to look towards living in their car. To the horror of homeowner associations, car living is on the rise in California. In 2020 20,000 people lived in their car in Los Angeles County alone.
So it's legal, right?
Federally? Yes.
Locally? Nope.
The federal government doesn't have any laws against living in your car. And has often gone head to head with local and state governments. In some cases, cities have been ordered to take down a law. Only to implement a new, modified version of it later. This includes California. Where; I hate to break it to you.The majority of cities have it banned.
Including:
Los Angeles
San Francisco
Berkley
Though the situation is to the point where cities have all but given up enforcing it. Most politicians have pivoted to helping people out of that situation. Rather than issuing tickets to already struggling people.
San Diego in particular, has stopped issuing tickets for vehicle habitation since the beginning of 2022.
But this doesn't mean you can park anywhere with open arms. You still have to do it smart.
Tips for car living in California
If you're looking to car live in California, here's some do's and don'ts.
Stealth is the name of the game- don't draw attention to your car or yourself.
Obey parking signs- you don't want to wake up and realize you're being towed.
 Do get black out curtains and keep your car presentable.
Do arrive after 10pm and leave before 6am. Especially important in residential zones. Homeowners will most likely be asleep between these times.
Beach communities are less tolerant of car living. While parking and enjoying the scenery won't get you into trouble. Don't stay in these areas for multiple nights.
Do use google street view to scope out areas. This saves gas and lets you find spots without looking suspicious. Here's a screenshot of a San Diego street in street view.


Don't be scrambling for a place to use the bathroom. Use https://ioverlander.com to get a gist of the area's accommodations.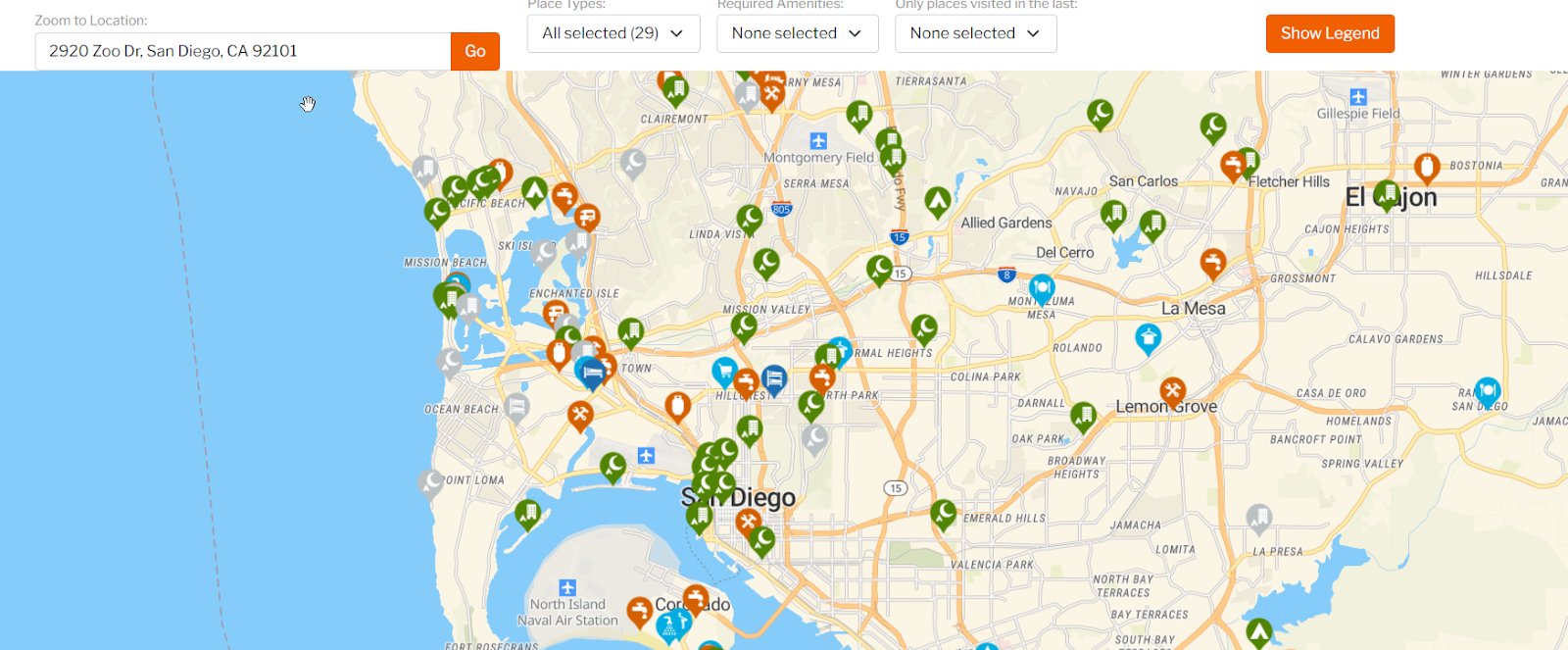 iOverlander is like Yelp for car lifers. You can get reviews on parking spots, bathrooms, camping areas and more.
If you're looking for more general tips feel free to check out our beginner's guide to car living *INSERT LINK*.
Businesses that are friendly to car living (Walmart, etc.).
While Walmart is usually friendly to car dwellers (I know this from personal experience). Other companies have opened their arms(and lots) to us. Please call and confirm with store managers as rules may vary by store.
Walmart only has an issue with RV's; call store manager for information
Casinos; they hope you will be enticed to spend money inside
Sam's club
Cracker barrel
Truck stops
Hospital parking lots
Top spots to check out if your car living in California
If you're car living in California, it would be a crime not to see the sights. Here's a few to check out.
San Diego

I went for the first time in 2019 and had a blast. San Diego boasts a variety of things to do. The sunset cliffs are an amazing place to park and watch the sunset. Everyone there has the same mindset. Be quiet and enjoy the serenity. It fills up quickly so make sure to go there early.
The San Diego zoo is also a must. Boasting 650 species and over 3,500 animals. You can see almost anything. Even golden retrievers hanging out with cheetahs.(Fun fact: cheetahs have anxiety and dogs teach them to be social). The zoo will keep you busy for the whole day. And for 65$ it's absolutely worth the money.
 I doubt you will find a person that has never at least seen a picture of the massive redwood trees. If you ever wanted to feel small, Redwood State Park is the place to do it. The trees reach over 350 ft tall! This state park offers a basic 35$ a night camping fee with some variations depending on needs.
One thing to note: Use the website directions as map applications are not accurate.
We all love the open road. And nothing is more open than Highway 1 on the way to Pfeiffer Big Sur state park. This long, windy road is attached to the Santa Lucia Mountains on one side. And bestows a gorgeous view of the Pacific Ocean on the other.
Once you get there, Pfeiffer Big Sur offers coastal camping in some spots. Such as Point Reyes Seashore. And has a variety of guest passes to fit all needs.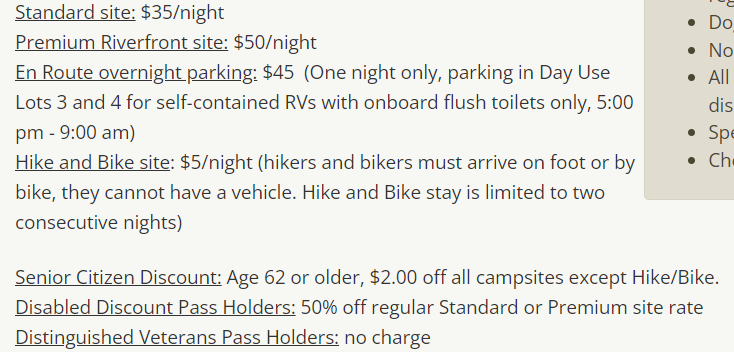 If you're looking for a little Hollywood magic. Check out Universal Studios Hollywood. It's a little pricey at $150-200 a day. Though a great experience nonetheless.
Universal offers:
Wizarding World of Harry Potter
Kung-Fu Panda Motion Simulator Ride.
Universal Studio Tour.

That includes:

Fast and Furious Supercharged Tour
A Crash Course in Set Design
Jupiter's Claim set from Jordan Peele's new movie Nope
This last point actually made me consider going back to California. Simply because I loved the movie so much.
Conclusion
California is still figuring out how to handle its car living residents. Creating a system for how to care for and accept them will take time. But don't let that deter you as California has some amazing sights. And no doubt will be one of the best places you've visited while living the car lifestyle.