Do you know how the leading eco-friendly blogs and websites contribute to a sustainable future? Here's a blog to explore the hugely-followed platforms and their valuable content to encourage learners about sustainable living practices.
But why opt for an eco-friendly living? Here are some eye-opening statistics:
Earth's human population is currently 6.7 billion and is expected to go beyond 9 billion by 2050.
About 50 million metric tons of electronic waste are globally produced.
Almost 100 million tonnes of plastic materials are consumed.
Less than 3% of the world's water is clean enough for drinking.
An average household consumes 29% of global energy.
Although these statistics are endless, it's never too late to bring about a change. Simply adopt sustainable living practices and make the world a better place for everyone. Let's begin our read:
1. Treehugger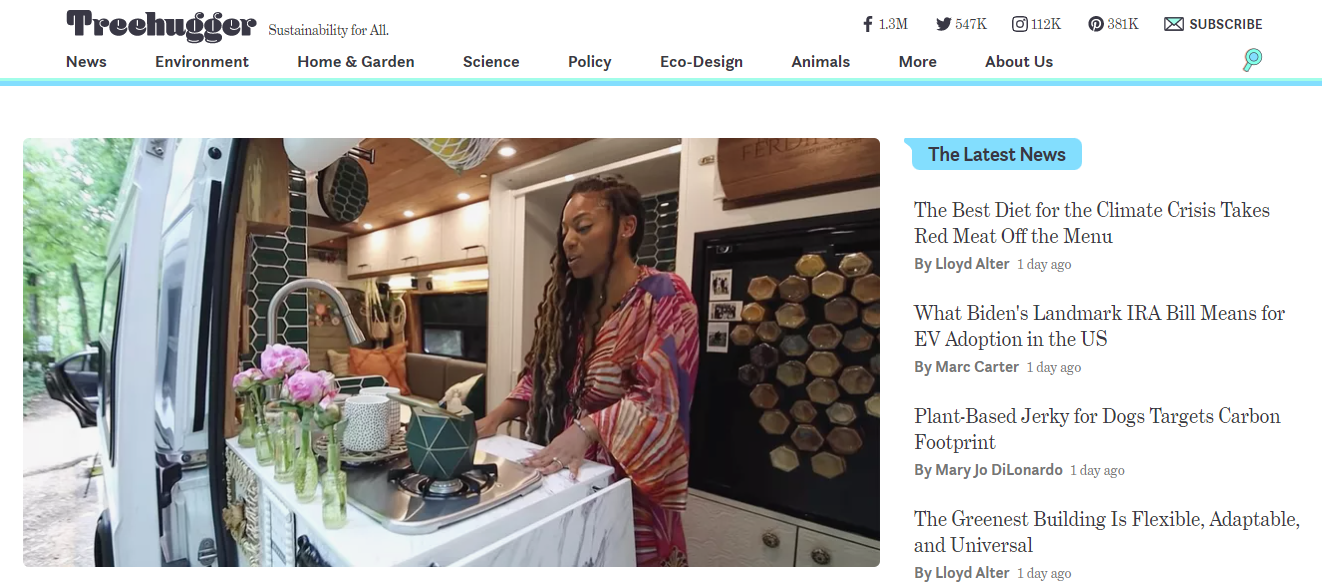 Graham Hill founded Treehugger back in 2014. The platform entertains over 31 million readers yearly. It offers practical, everyday environmentalism tips and suggestions. Treehugger provides eco-friendly news that covers architecture, technology and transportation along with valuable solutions.
2. Daybring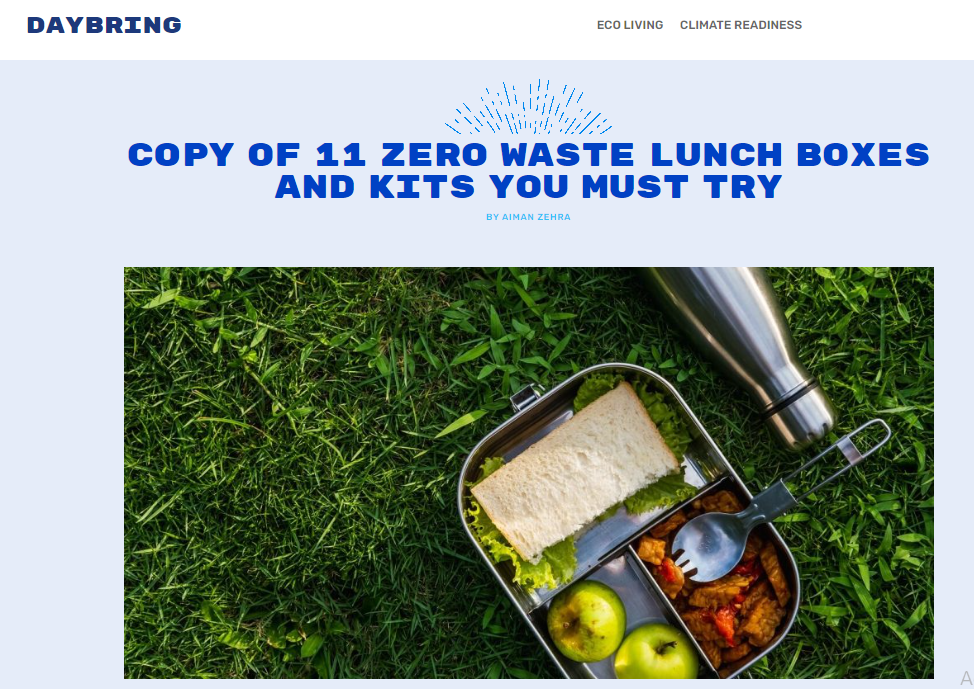 Daybring is the leading eco-friendly lifestyle blog founded by Dayana Mayfield. The platform offers content related to eco-living, sustainability, new innovations and eco-business. This blog spot is divided into two main categories- Eco-Living and Climate Readiness. It not only covers tips and trends but guides readers about the actions small businesses and governments are taking to make the world green and healthy for living.
3. Soul Travel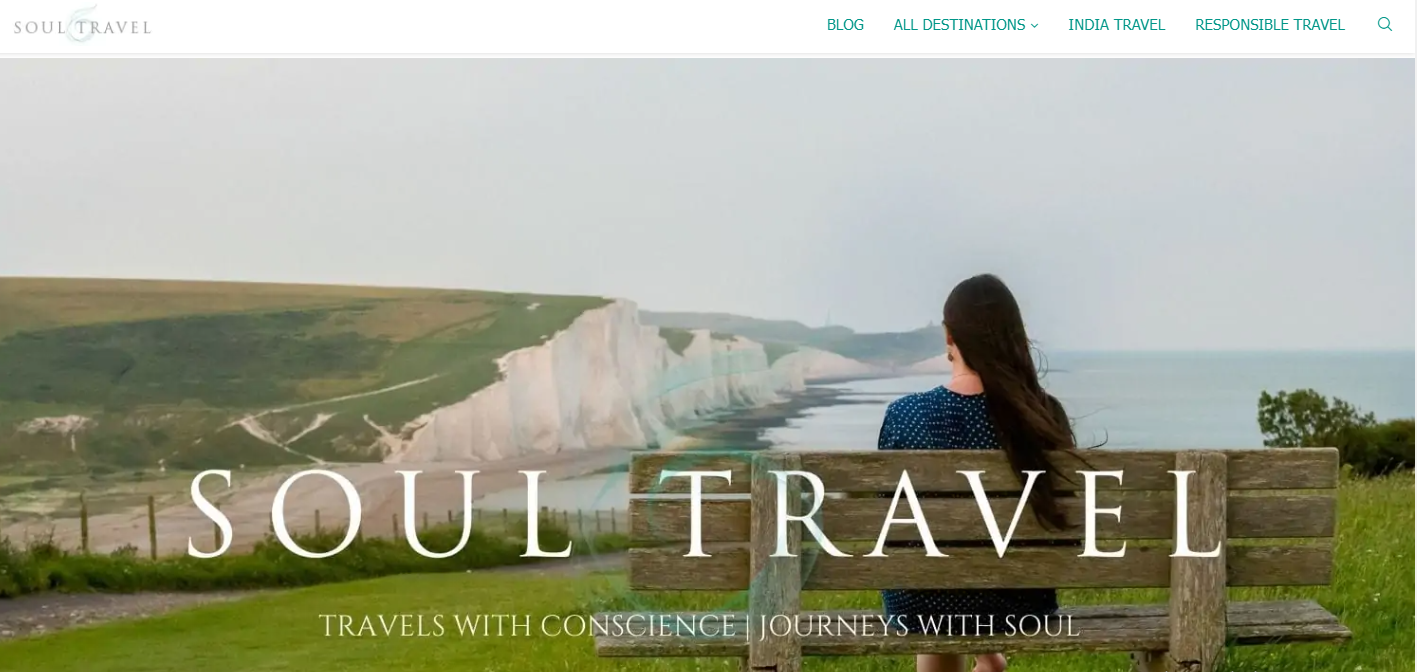 Ellie, a UK-based travel writer founded Soul Travel known for its engaging sustainable travel blogs. This eco-friendly lifestyle site helps and guides travellers with information related to eco-lodges, community projects, and wellness retreats. Moreover, it promotes gender equality while sharing guidance about all the hidden travel expenses.
Visit the Soul Travel Blog here
4. Earth911

Earth911 aims to educate communities to bring about a real change. It guides individuals on how to make a positive change in the world. The everyday tips are rich with tactics to make small improvements that all contribute to a bigger change. Mitch Ratcliffe is the veteran publisher on the blog who shares gems of knowledge and guidance with the readers.
5. EcoCult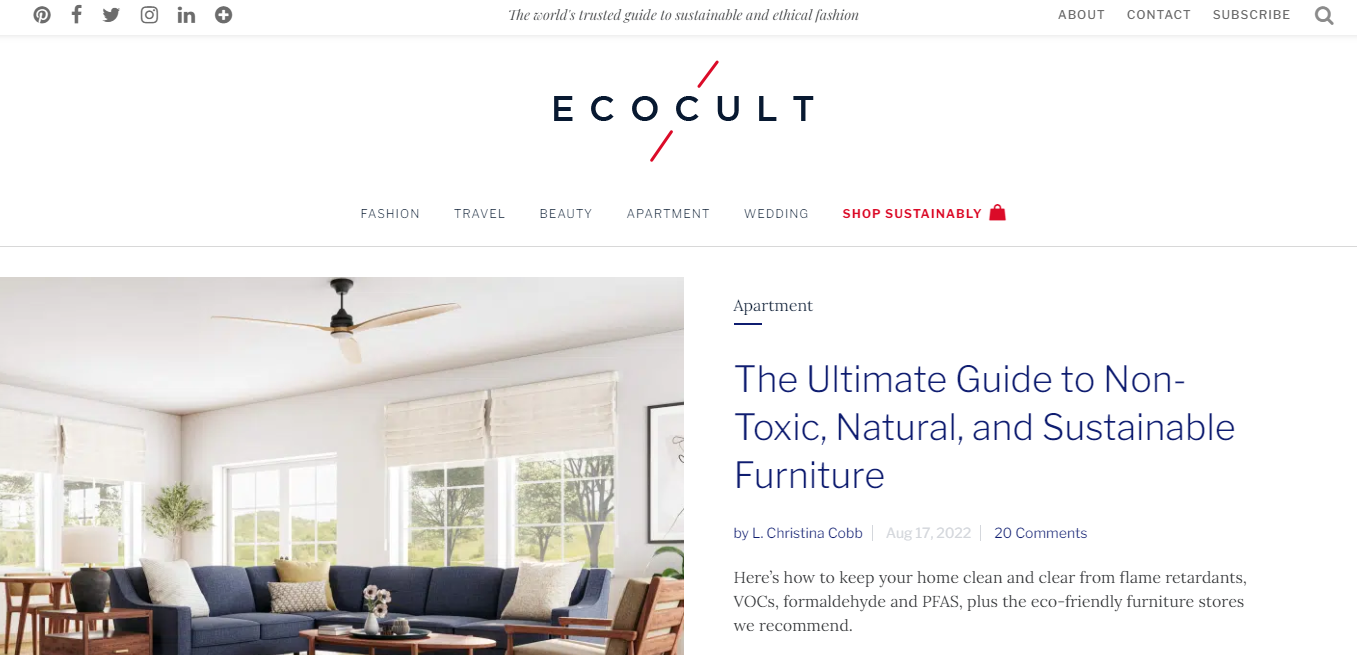 EcoCult is one of the premier eco-friendly lifestyle sites that educate consumers and fashion professionals. It teaches about sustainable fashion and promotes brands and companies that progress the industry toward a more ethical future.  Alden Wicker started EcoCult back in 2013 to talk about the havoc fashion is doing to the planet and its people.
6. Inhabitat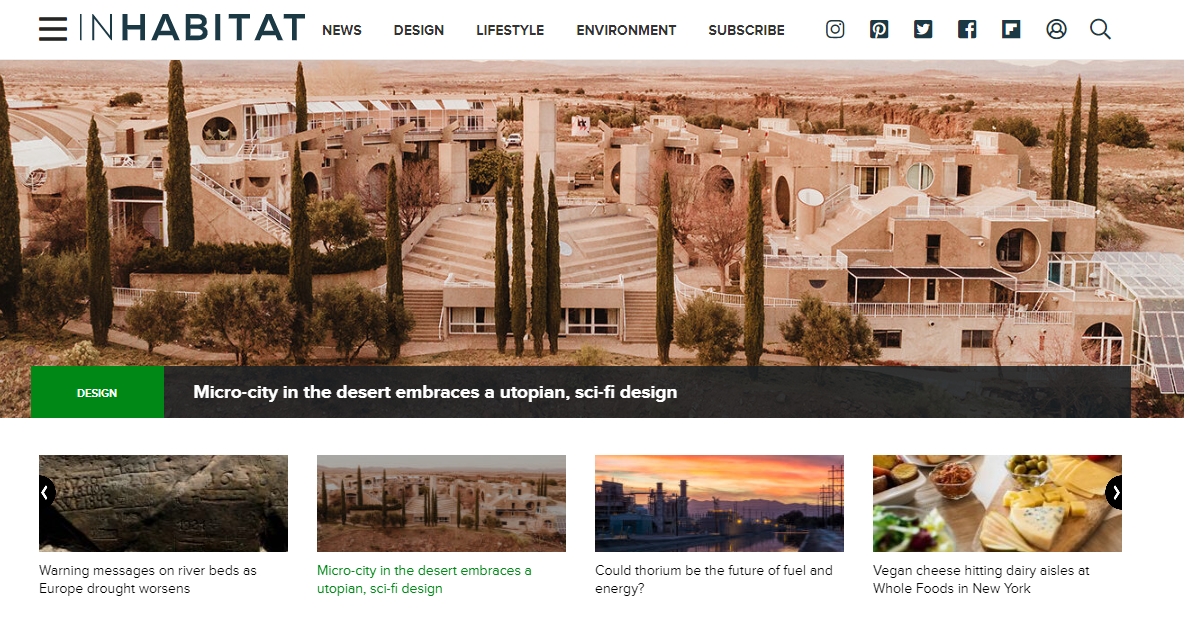 Jill Fehrenbacher founded Inhabitat back in 2005 to offer concepts of eco-friendly designs for T-shirts, building, products and everything that required visuals and aesthetics. It's one of the promising eco-friendly blog spots with a huge number of followers. It motivates and guides architects and designers to opt for eco-friendly design practices.
7. Green Prophet

Green Prophet is a premier environmental news site that offers the latest updates about the Middle East region. The actional and valuable guide helps readers make the world sustainable. Karin Kloosterman, a tech entrepreneur, blogger and journalist, founded Green Prophet. She has achieved international exposure across the top news distribution channel.
8. Ecotourism World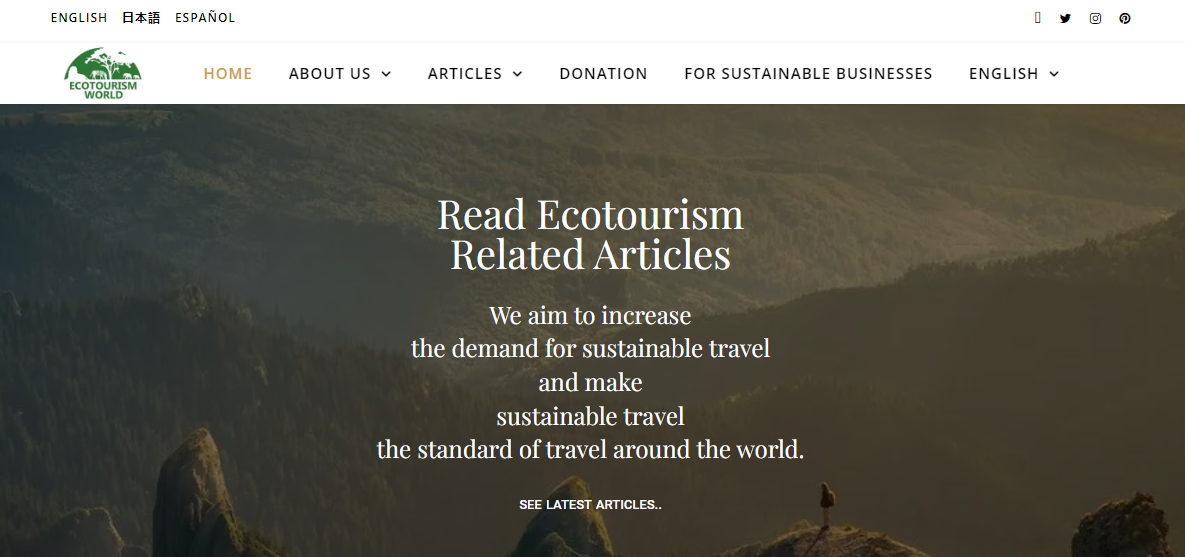 Kaori Inagaki launched Ecotourism World in 2019 to guide travellers in choosing eco-friendlier ways while travelling. The tourism professionals in each blog give actionable and insightful eco travel advice and hotel information. The blog also shares details about affordable family tours and luxury options. The aim is to increase the demand for sustainable travel. From providing information about the amazing tourism destinations around the world to helping travellers shift to sustainable everyday practices, there is a lot to explore.
Visit the Ecotourism World Here
9. TreePeople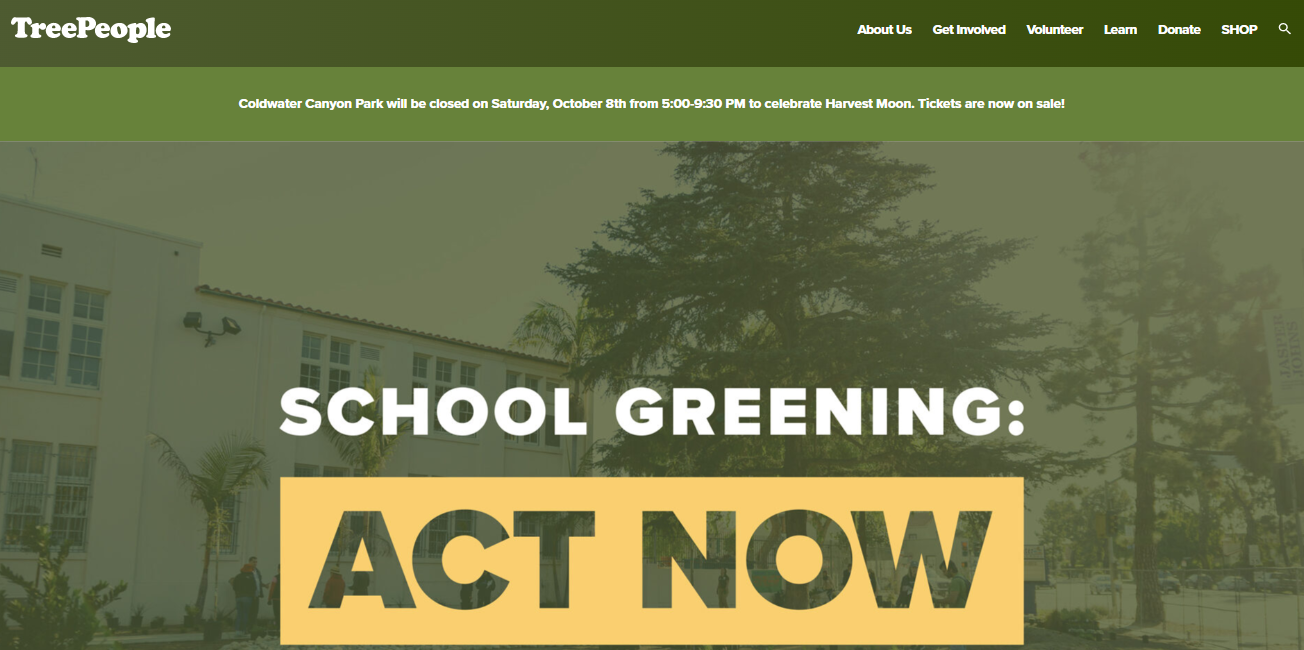 Andy Lipkis, a practical visionary, founded TreePeople in 1973. The educational environmental advocacy organization is located in Los Angeles, California. It advocates and works to encourage sustainable urban ecosystems. TreePeople engages, inspires and supports people to take responsibility to restore the environment and make it healthy, and safe. With the help of enthusiastic volunteers and community members, the platform has been actively involved in building parks, planting trees and taking care of nature.
10. Etsy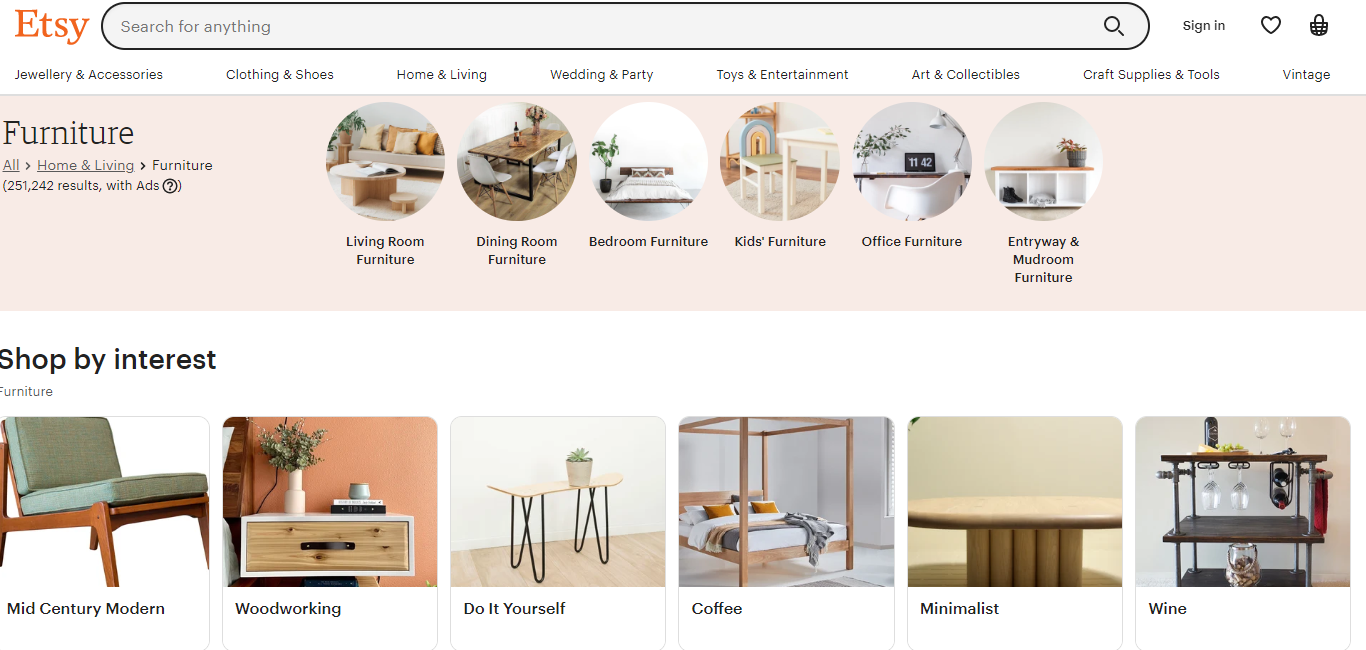 Etsy is a renowned eCommerce store popular for its eco-friendly furniture collection. Founded by Rob Kalin, Jared Tarbell, Haim Schoppik, Chris Maguire back in 2005 it sets the highest standards of best quality furniture. The American eCommerce store offers a wide range of products. It has a broad range of categories including Home & Living, Wedding & Party, Art & Collection, jewellery & Accessories and Craft Supplies & Tools. Their sustainable furniture collection has one-of-a-kind products that are manufactured with recycled and upcycled materials. Whether you are looking for an L-shaped desk or a comfortable sofa, you would fall in love with the beauty and the fact that it's completely eco-friendly and will help you contribute to saving the planet.
11. Eartheasy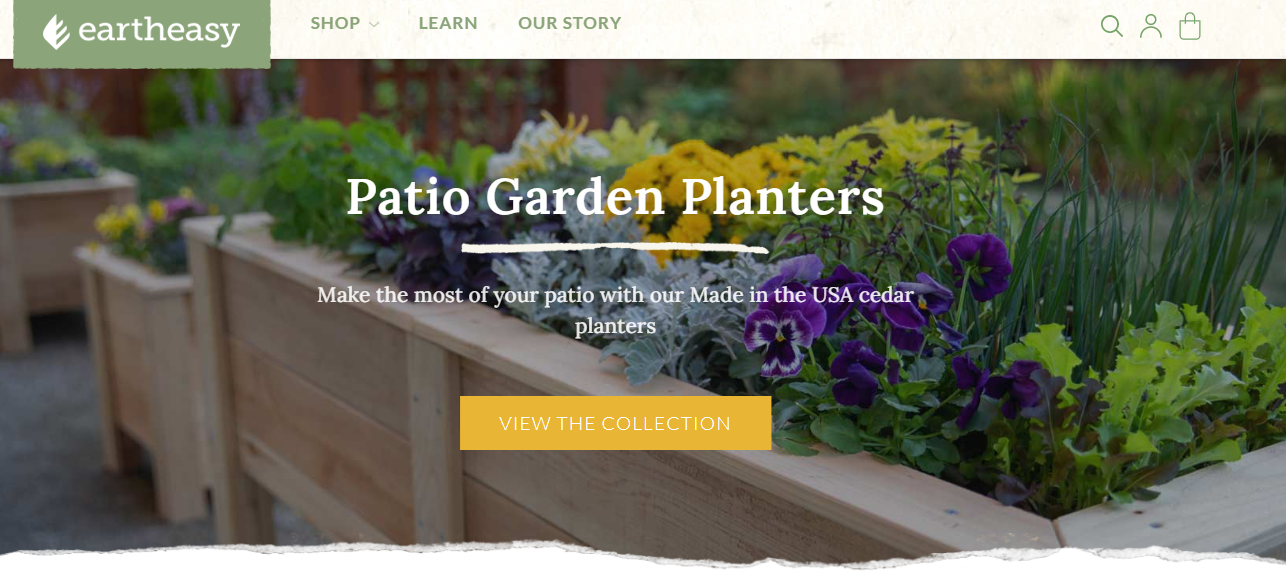 Eartheasy, the brainchild of Greg Seaman, focus on green living, gardening and growing produce. The environmental activist has created an educational blog spot having two major categories with articles based on health and wellness, Science and technology. Eartheasy is not just a blog spot but an eco-friendly eCommerce store as well. It offers sustainable products at affordable pricing.
12. Sustainable Jungle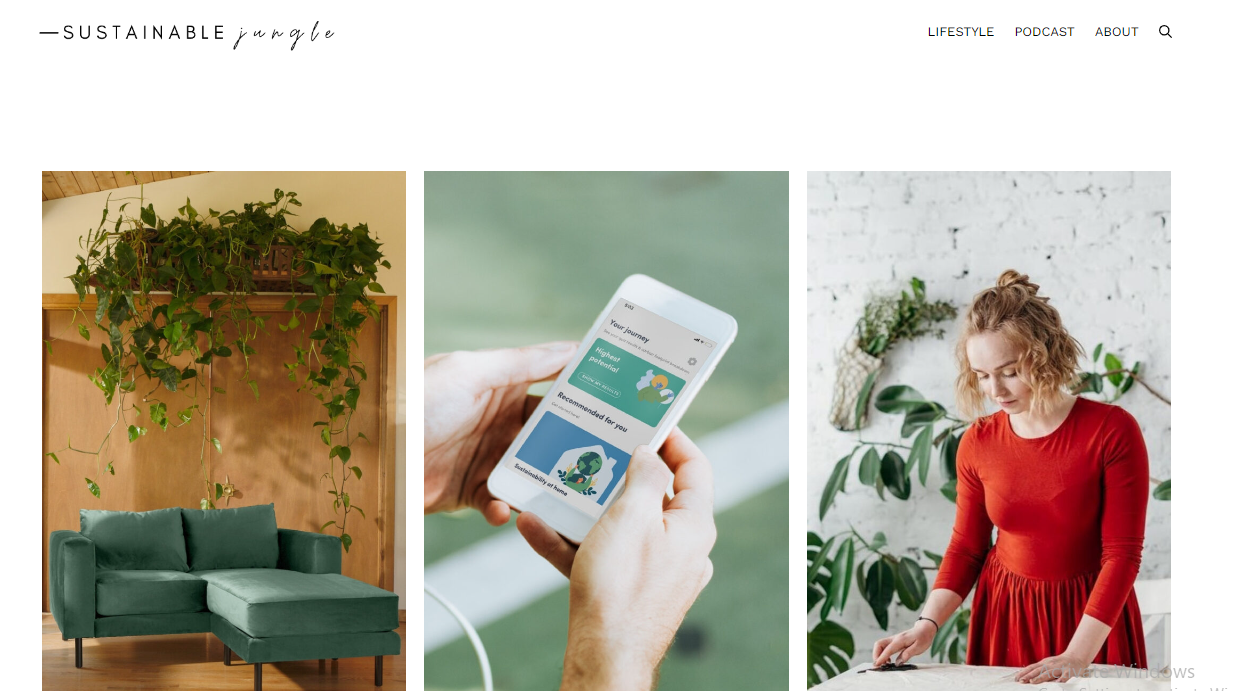 Sustainable Jungle inspires readers and motivates them to follow sustainable tips, tricks, and practices. As the world is facing severe climate changes and uncontrollable biodiversity loss, the organisation aims to contribute to the protection and preservation of natural habitats including wildlife. Olivia Kennaway, the founder of Sustainable Jungle also promotes the work of firms, and organizations actively involved in restoring the lost beauty of our planet.
13. EarthHero

Ryan Lewis founded EarthHero, a one-stop eCommerce store for eco-friendly products. The store offers accessories, clothing, home goods, beauty and personal care, tech products, outdoor gear, pet supplies and even travel items. It's a huge and well-reputed online store with a broad range of product categories. Facilitating eco-warriors of all practises, beliefs and backgrounds, EarthHero provides an avenue to explore great products to make the Earth healthy, safe and better again.
14. Thrive Market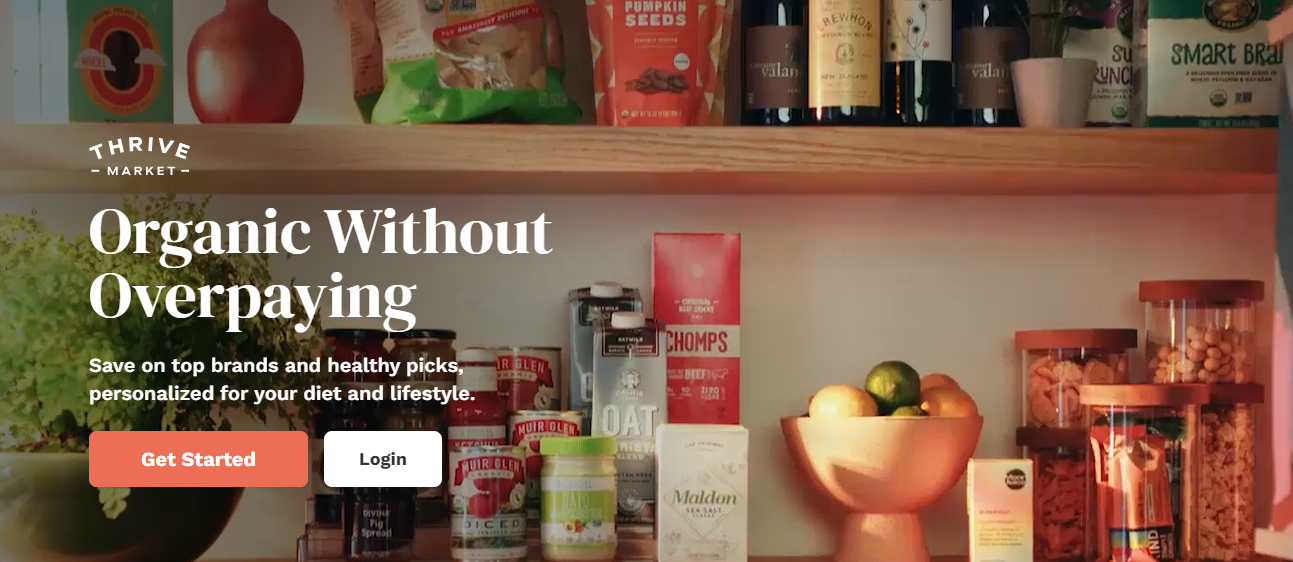 Thrive Market aims to provide healthy food at highly reasonable pricing. The Co-founder and CEO, Nick Green has established this online stop-shop to provide fresh, organically-prepared food. Each product on the virtual shelves meets the rigorous standards for sustainability, affordability and quality. You can have purely organic food without overpaying. The aim is to put the planet first and work to become carbon-negative by 2025.
15. EcoRoots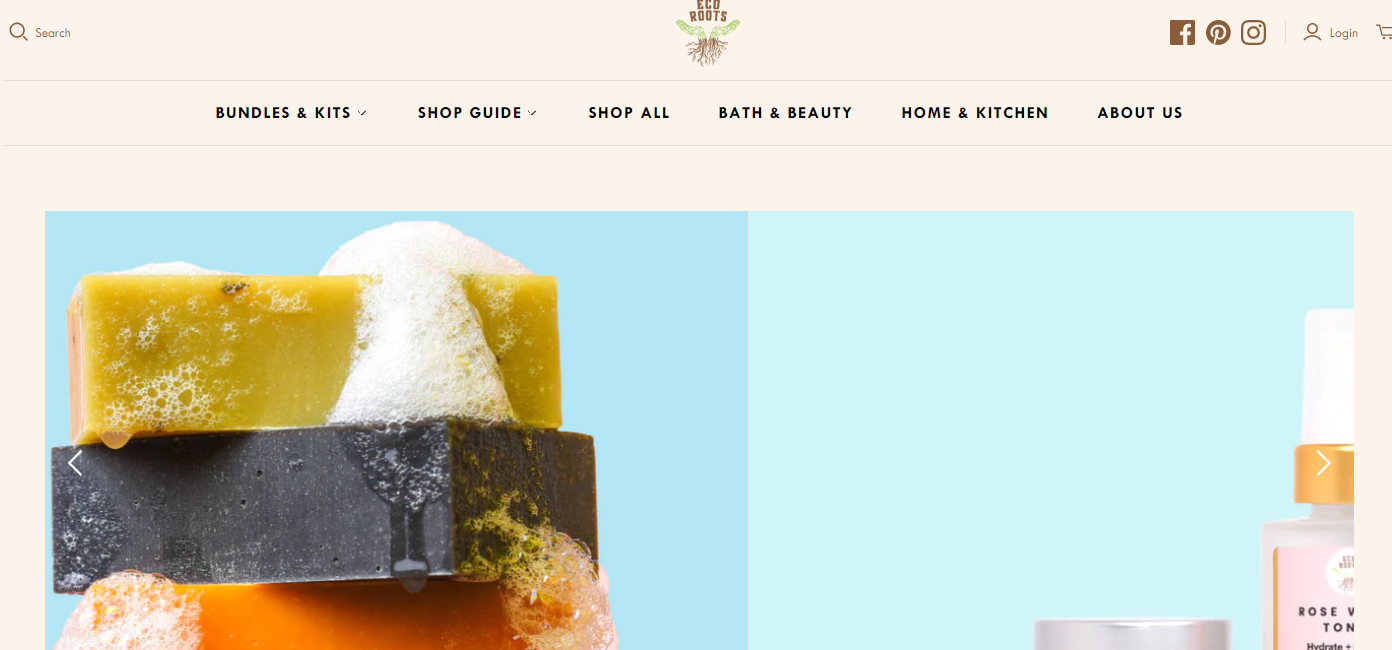 EcoRoots, founded by Antonia Pitica provides the highest quality, low-waste, sustainable products. The store has an extensive collection from beauty to household products. Their amazing line-ups offer eco-friendly alternatives for everyday needs. Each product is delivered completely plastic-free along with 100% compostable shipping material. The wide array of home goods includes reusable groceries, zero-waste laundry detergent, bamboo cutlery, compostable dish cloths and vegan food.
16. Made Trade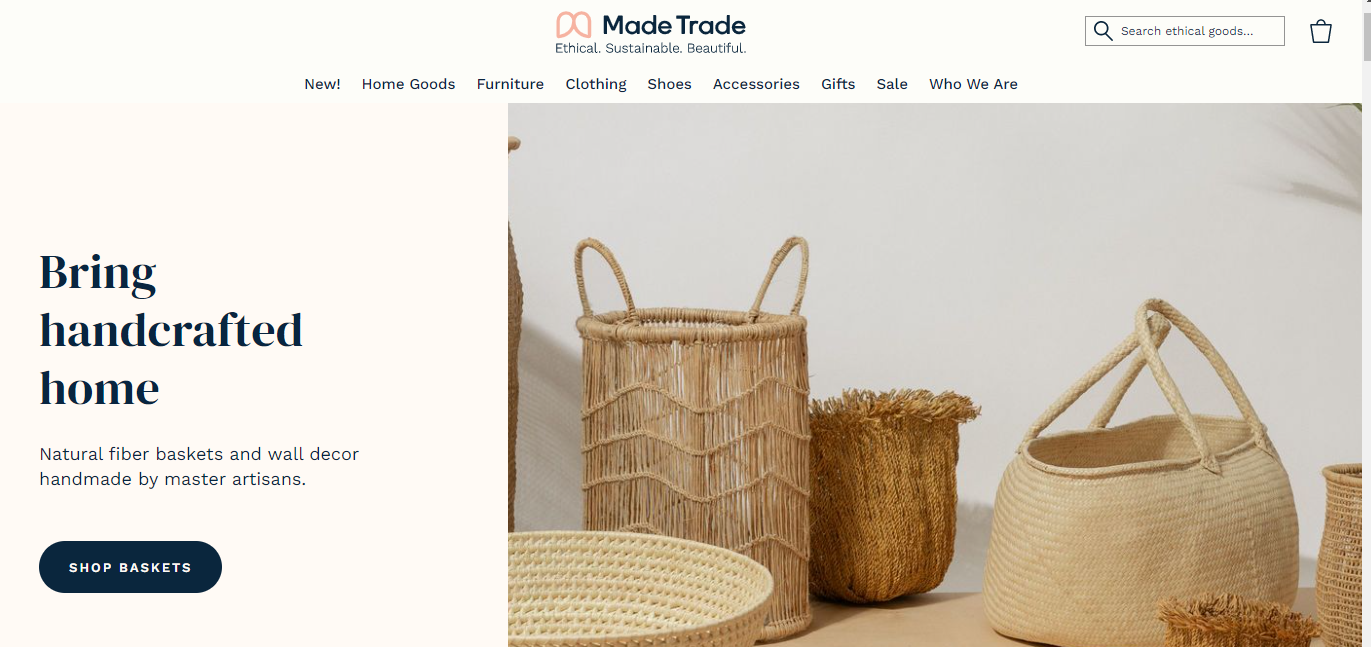 When it comes to sustainable home decor and clothing, Made Trade is the best platform to visit. It's a family-owned business. The founders, Cayley Pater and Andy Ives created Made Trade back in 2018 with a goal to offer high-quality eco-friendly products at affordable pricing. Putting artistry above efficiency, the store offers pretty handcrafted products related to Home goods, clothing, shoes, accessories, and furniture.
17. Package Free

Lauren Singer with the mission to "make the world less trashy," founded the Package Free Shop. It offers the best quality sustainable alternatives to everyday essentials. The vetted teams of professionals ensure 100% plastic-free shipment using recyclable and compostable material. The store offers shampoo and conditioner, toothbrushes, razors, bath sponges, body wash, toothpaste, deodorant, and hair ties.
Visit the Package Free Shop Here
18. Jungalow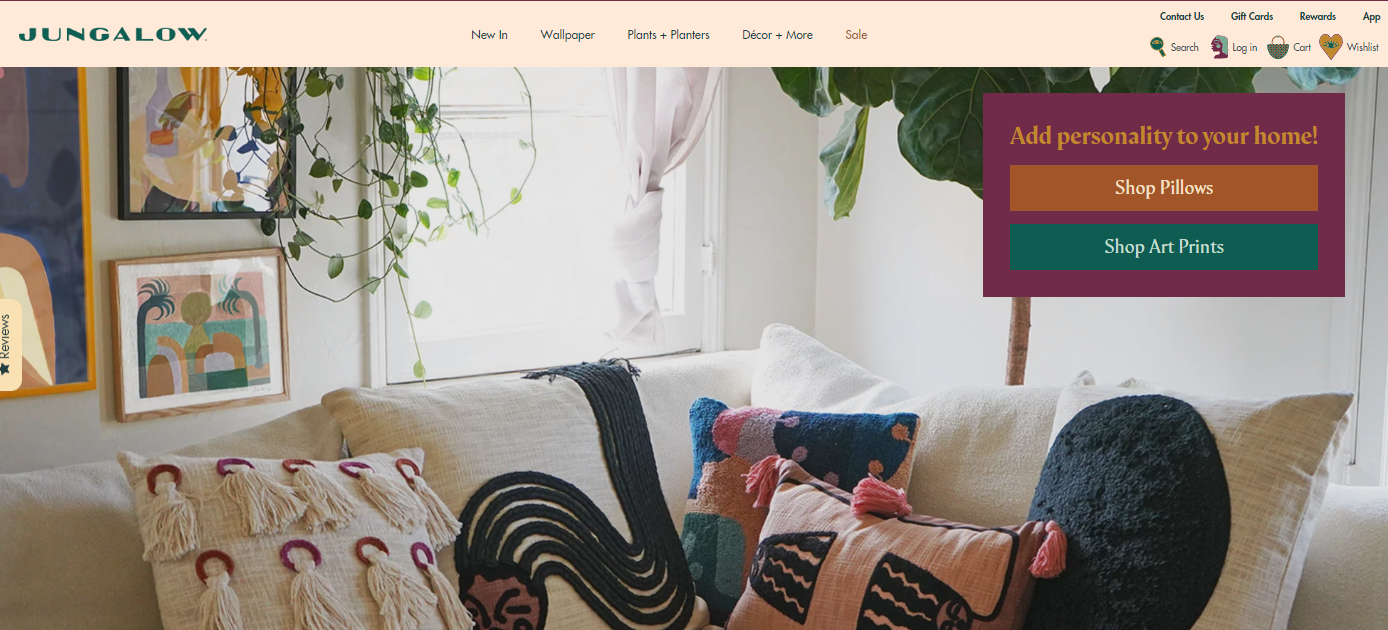 Jungalow is a lifestyle brand which started as a design blog by Justina Blakeney back in 2009. The store helps you transform your home with bright, bold and beautiful decor. Each product is manufactured with organic material. It's a one-stop shop for everything sustainable. The recycled fabrics are used to make attractive pillows and cushion covers. The artisan products are made from 100% compostable materials. Their artistic pieces are sourced from vendors from all across the world.
19. Sustainable Chic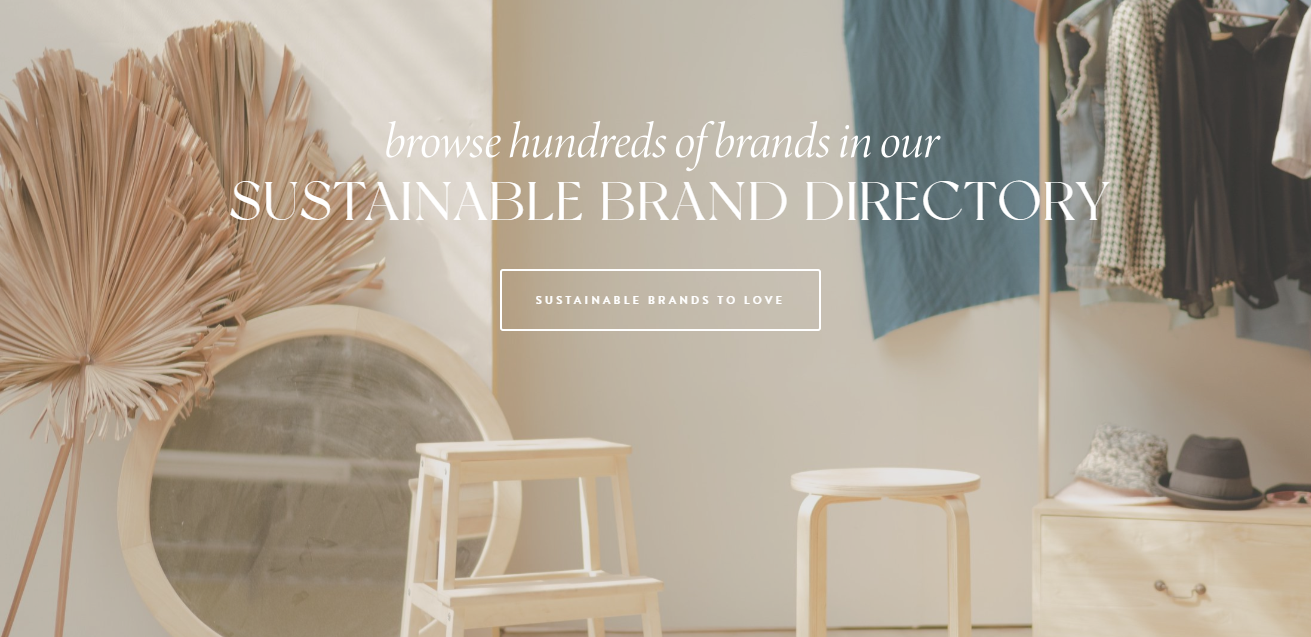 Sustainable Chic, founded by Natalie was established in the summer of 2014. It's an ultimate platform for sustainable fashion, eco lifestyle, and green beauty. The blog spot offers comprehensive guides and easy-to-follow tips to find sustainable alternatives for everyday fashion and beauty needs. You can get updates about leading brands who contribute to sustainable fashion along with insights into their latest line-ups.
20. Zero Waste Home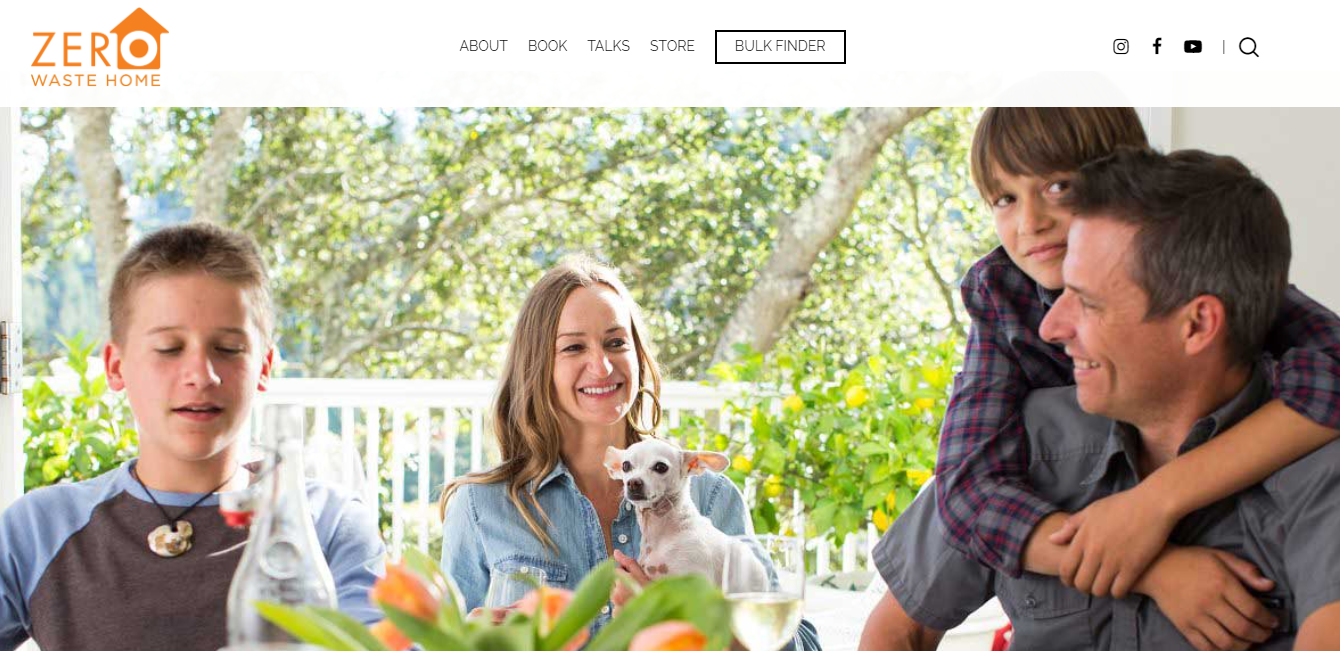 Zero Waste Home offers interesting guides about bringing minimalistic and simplistic changes to your life to enjoy a sustainable life. The blog is based on a book written by Bea Johnson who promotes a zero-waste lifestyle. She performs inspirational talks to encourage people to adopt an eco-friendly lifestyle.
If we don't adopt sustainable practices there will be more landfills everywhere on the planet. More animals will extinct because of pollution and deforestation and the rise of respiratory diseases. Hence, get on these platforms, learn about their contributions and bring a change in your lifestyle for a better and healthy future.